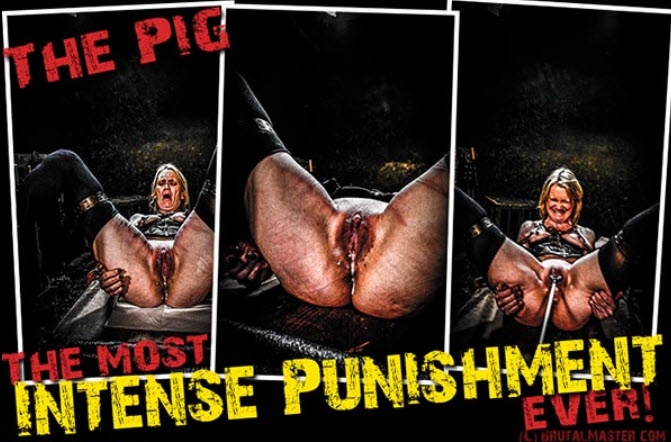 This could have been called "most extreme torture," or any number of descriptions. But to put it bluntly, Pig is being punished, pure and simple. In HELL! we believe the ultimate place to punish a bitch is her cunt hole, and that is what we focused on. Pig does not have a clit hood, so her clit is dramatically exposed, making it another convenient target for abuse. To set the scene, Pig travelled a couple of hours to come to HELL! wearing, well, what you see in the photos here, practically nothing. Her useless udders and worthless cunt were completely exposed, about what you would expect from a piece of meat like this.
Once in HELL!, the whore was chained spread open, her cunt hole was tortured with "The Thumper," alligator clips, and the cattle prod. By this time, she was literally dripping cunt juice and for the first time, she ejaculated. It was hilarious because she thought she shit herself, and the REAL punishment had not even begun yet. Eventually, the torture moved to her cunt and thighs being caned harshly and repeatedly, all the while, the bitch was dripping, screaming, and admitting this is exactly what she deserved.
You just do NOT want to miss this session in HELL!, it is intense, brutal, and sadistic and it is truly what this worthless, useless, disgusting piece of shit absolutely deserves. She is not a slave any longer, now she is just a pass-around pain pig, and this is her life.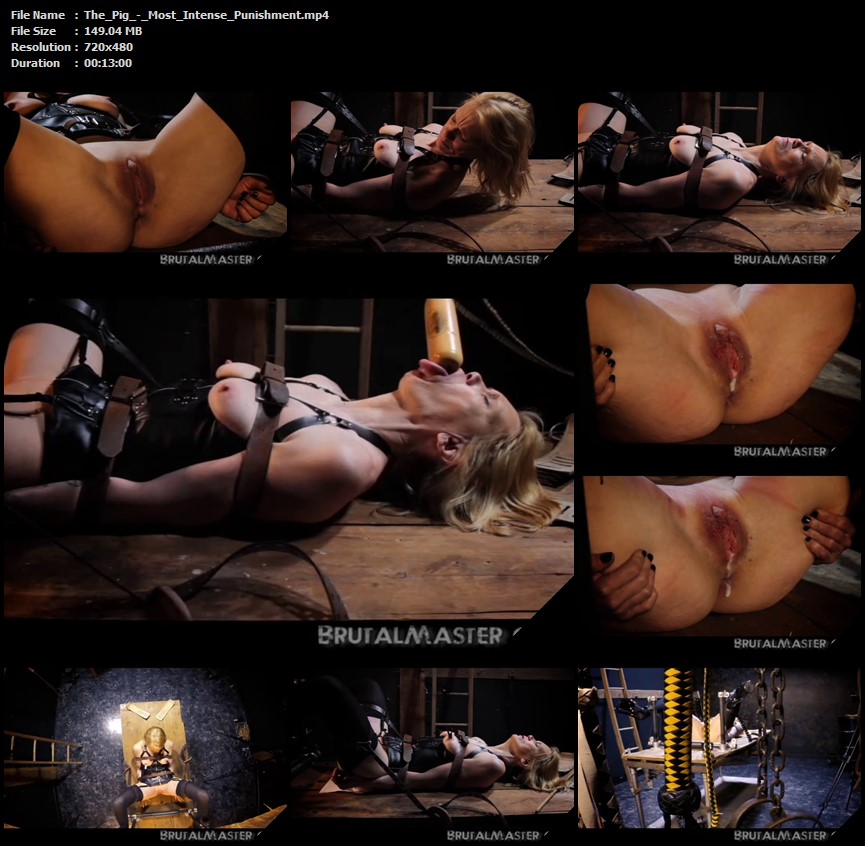 Clip name: The_Pig_-_Most_Intense_Punishment.mp4
Clip size: 149.044 MB
Format: mp4
Resolution: 720×480 @ 654×480
Duration: 00:13:00

The_Pig_-_Most_Intense_Punishment.mp4