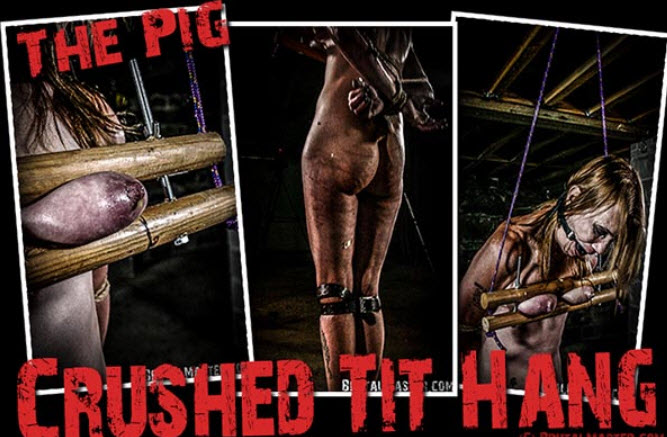 Stunning humiliation, degradation, torture, and abuse. We begin with The Pig needing to pee. She actually had the audacity to ask for a bucket. She was directed to a drain in the floor of the dungeon where she humiliatingly poissed for everyone to see.
Her udders are crushed but that is not all. There are also nails stabbing into her worthless titbags. Then she is strung up by that same titmeat and then the real agony begins. Her tits are punished, then just for fun, cattle prod to her worthless cunt.The whore is moaning and whimpering, but who the fuck cares. Bullwhipping and whore moans — you get it, the fuckhole piece of shit is beaten with a real bullwhip until she is nearly passing out.
This session is incredibly intense and not for the faint of heart — It IS for anyone who wants to see as sub-human cunt suffer exactly as she deserves.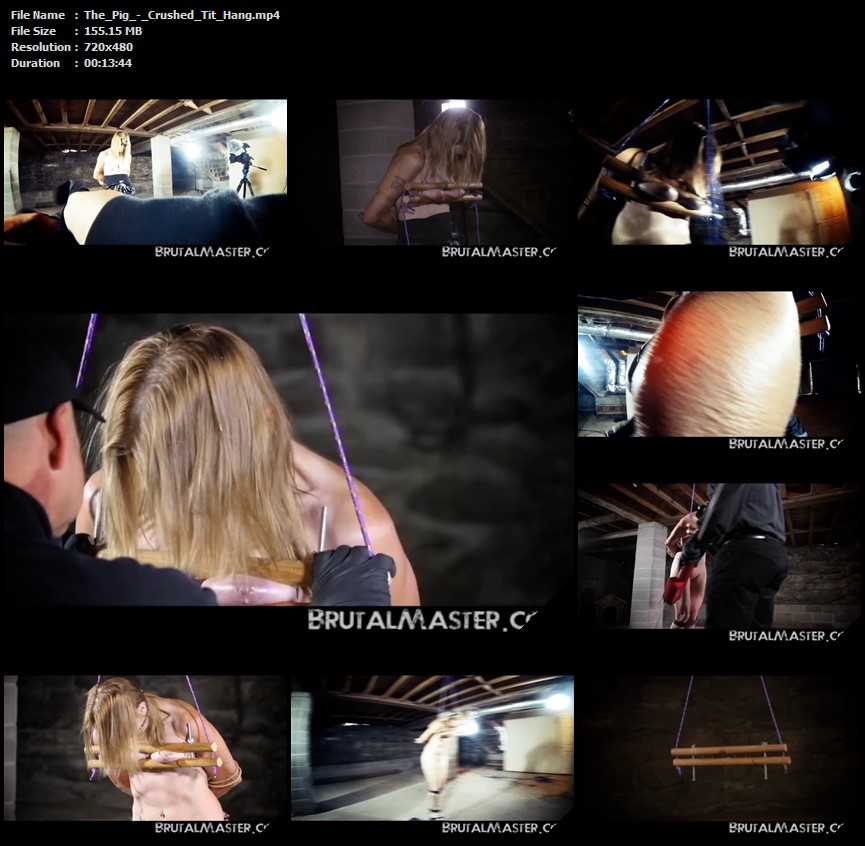 Clip name: The_Pig_-_Crushed_Tit_Hang.mp4
Clip size: 155.151 MB
Format: mp4
Resolution: 720×480 @ 654×480
Duration: 00:13:44

The_Pig_-_Crushed_Tit_Hang.mp4