Tru Detective – The Story Of Sweet Nicole.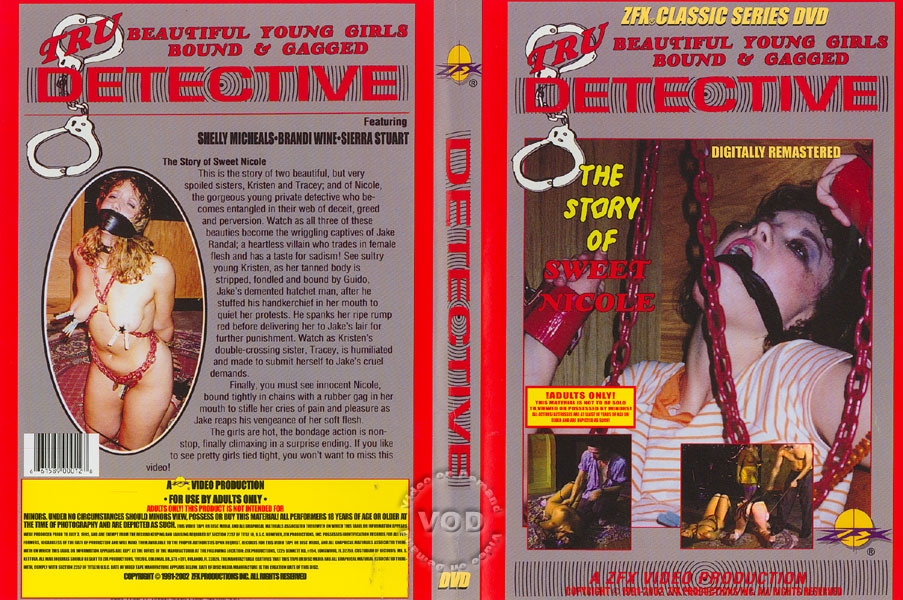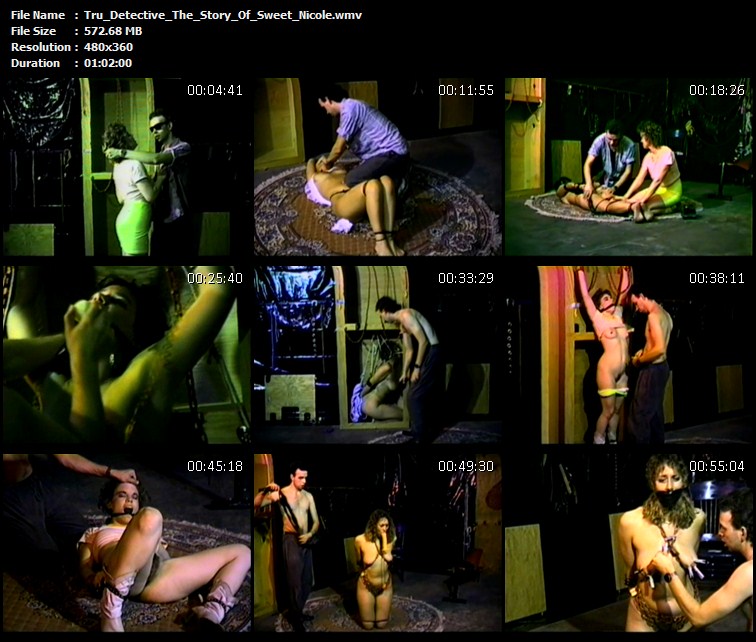 Stars: Kristen, Nicole, Jake, Tracey, Brandi Wine, Sierra Stuart, Shelly Michaels
This is the story of two beautiful, but very spoiled sisters, Kristen and Tracey; and of Nicole, the gorgeous young private detective who becomes entangled in their web of deceit, greed and perversion.
Watch as all three of these beauties become the wriggling captives of Jake Randal; a heartless villain who trades in female flesh and has a taste for sadism
See sultry young Kristen, as her tanned body is stripped, fondled and bound by Guido, Jake's demented hatchet man, after he stuffed his handkerchief in her mouth to quiet her protests.
He spanks her ripe rump red before delivering her to Jake's lair for further punishment. Watch as Kristen's double-crossing sister, Tracey, is humiliated and made to submit herself to Jake's cruel demands.
Finally, you must see innocent Nicole, bound tightly in chains with a rubber gag in her mouth to stifle her cries of pain and pleasure as Jake reaps his vengeance of her soft flesh.
The girls are hot, the bondage action is non-stop, finally climaxing in a surprise ending. If you like to see pretty girls tied tight, you won't want to miss this video
Clip name: Tru_Detective_The_Story_Of_Sweet_Nicole.wmv
Clip size: 573 MB
Resolution : 480 x 360
Duration : 01:00
Link :
Tru_Detective_The_Story_Of_Sweet_Nicole.wmv