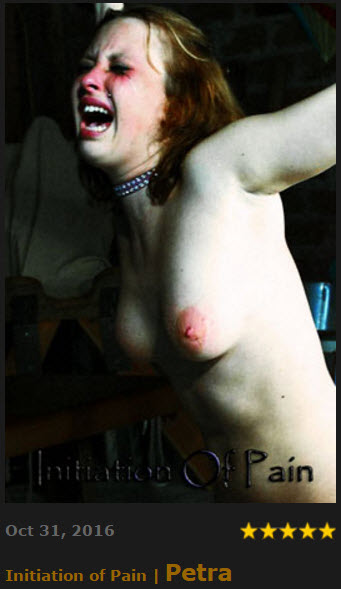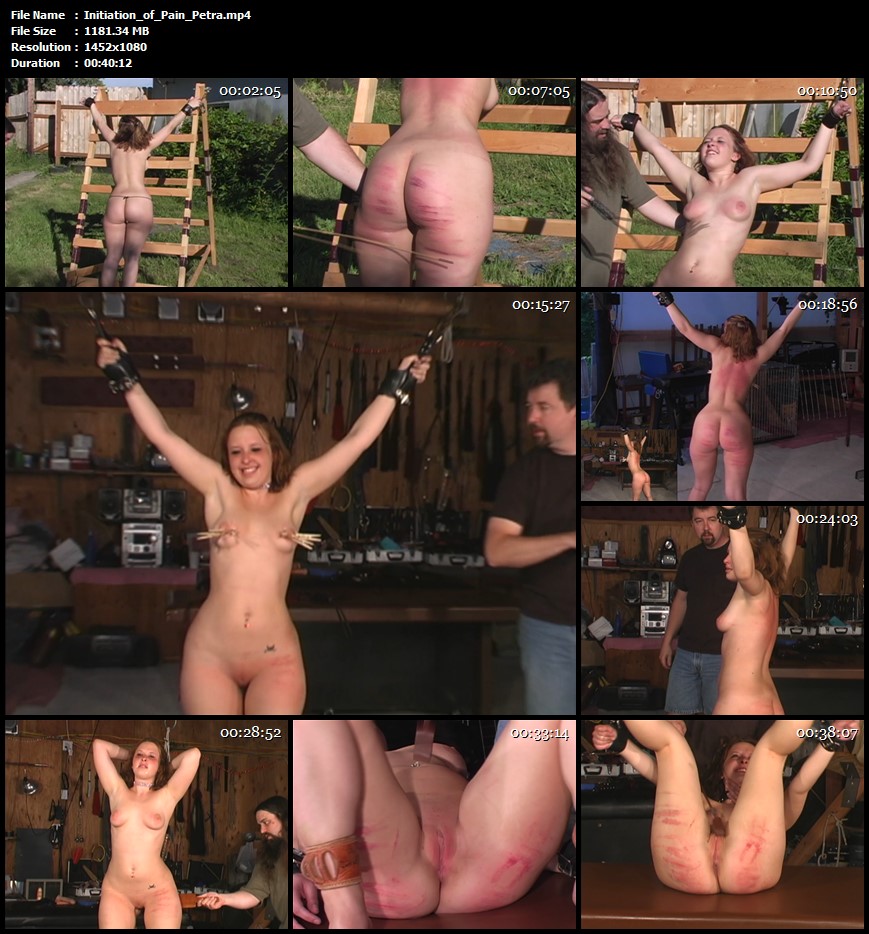 Sweet, naive Petra wanted to play some BDSM games. She'd never felt a whip or even had a spanking so we felt like it was important to oblige her curiosity. We were rewarded almost immediately with pretty tears. Petra cries silently but her mascara tells us just how she feels as it melts down her cheeks with the salty tears. We restrain her with cuffs and get to caning her big round ass. Her pretty unmarked flesh is the prefect canvas for the cane and the welts it leaves. Her fat tits are clamped and now the fun begins.
Once inside the barn more tit agony is in order so Uncle Dru applies clothspins. You can see Petra is relieved but that ends quickly as Dru produces his whip. Poor Petra has so much more to go before she can even think about escape. Alebeard steps in to try different clamps on those fat, fun bags and gets a pay off. His trusty wooden paddle caresses her round, target of an ass. Oh Petra may have bitten off more than she can chew but she refuses to stop.
Dru finishes our pretty masochist off with some tickling, face slapping and of course a good pussy cropping. We hope you enjoy this pain sluts tears as she's taken for the wildest ride of her life.
Clip name: Initiation_of_Pain_Petra.mp4
Clip size: 1181.34 MB
Format: mp4
Resolution: 1452×1080
Duration: 00:40:12

Initiation_of_Pain_Petra.mp4