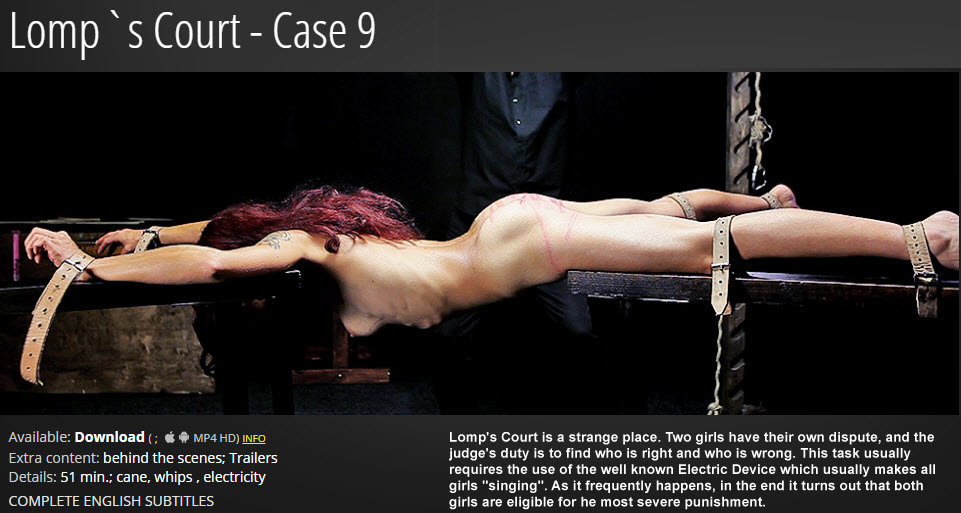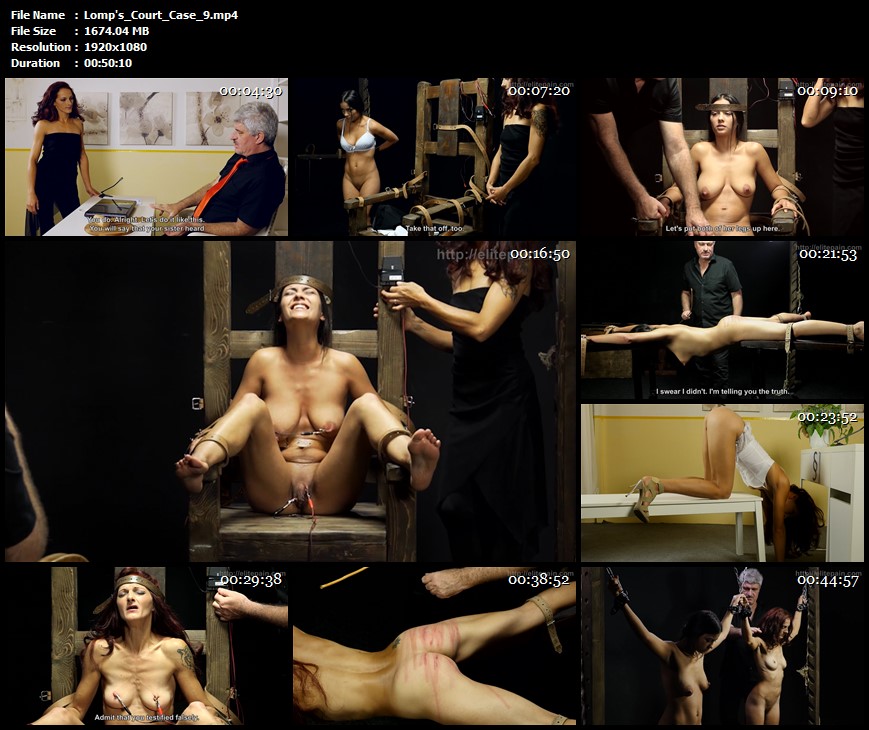 Two girls have their own dispute and the judge's duty is to find who is right and who is wrong. This task usually requires the use of the well known electric device which usually makes all girls "singing".
As it frequently happens, in the end it turns out that both girls are eliginle for the most severe punishment.
Nicole and Gigi are electrocuted (tits and pussy) then they are whipped on the ass and, at the end, they are whipped on the back.
Clip name: Lomp's_Court_Case_9.mp4
Clip size: 1674 Mb

Lomp's_Court_Case_9.mp4