by bddladm on 18. Feb, 2017 in Metal Bondage Clips
MB378 – Little Caprice � A Difficult Challenge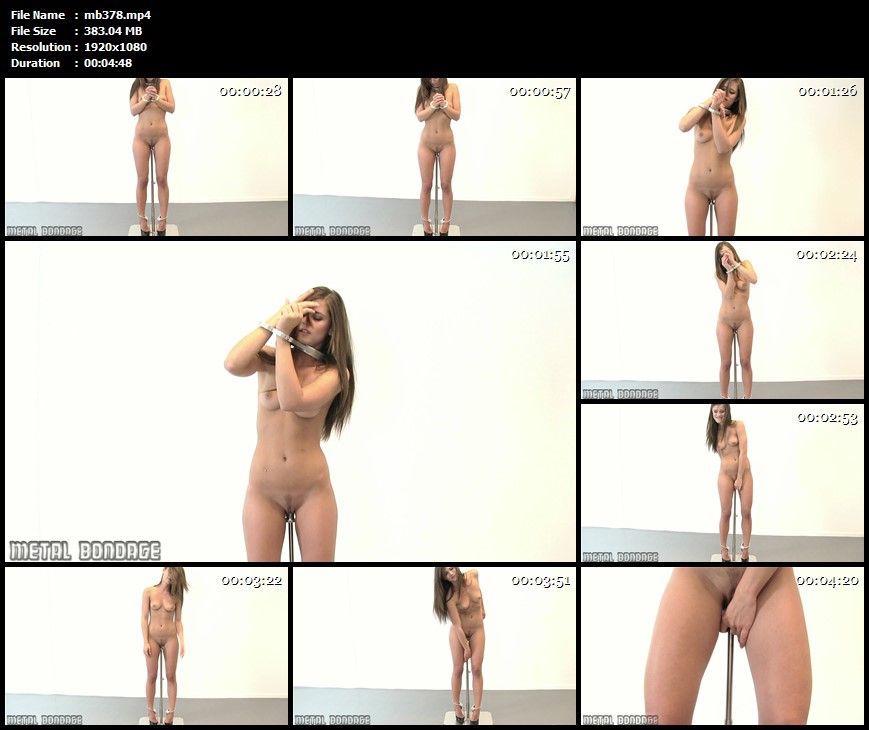 A member requested a girl on the One Bar Prison, in a RigidFiddle, and leg irons. Well, we did not just get any girl: we got Little Caprice! There should be a very very small chance of escape to make her try. But to escape, Caprice would have to get out of the RigidFiddle (something that has only been done by about 2 in every 100 models), and even then she would be stuck on the One Bar Prison. So we used the old version of the dildo pole. Should she somehow escape her fiddle, she would have to bend over and reach the adjuster knob. This all sounds very impossible, but Little Caprice… well she is as amazing as she is famous! Don't miss this!
Caprice starts out impaled on the metal dildo with her ankles locked in irons and her wrists and neck in a rigid fiddle. She manages to free herself from the fiddle, but can't lower the dildo out of her. She finally gets some help and is released.
Clip name: mb378.mp4
Clip size: 383 MB
Format: mp4
Resolution: 1920×1080
Duration: 00:04:48
Link (File.Al):
mb378.mp4
Last Updates